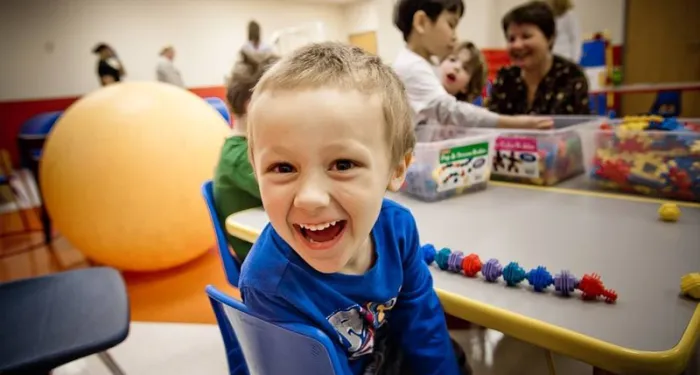 Nov 21 | 2017 | Season 2/Episode 19
Bernie Marcus
Marcus Autism Center
Bernie Marcus tried to help a friend and wound up creating a world leader in autism research and treatment.
How far would you go to help one of your coworkers?

For Bernie Marcus, the co-founder and former CEO of Home Depot, the answer is: farther than most would ever imagine.
In the 1980s, Marcus had a personal accountant whose 4-year-old son had autism. What started as a simple desire to help her developed into a 30-year campaign to improve the resources available to kids with autism and their families. Today the Marcus Autism Center is one of the world's leading institutions for autism research and treatment..
In this episode, you'll hear about the incredible personal philosophy that drove Marcus to build the Marcus Autism Center and go so far as to commit more than $100 million of his own money to the cause. All told, Bernie and his wife Billi, through the Marcus Foundation, have donated more than $1 billion to address some of the nation's most pressing health issues, including stem cell research, spinal cord issues and brain injuries.
But while he's a man who's donated richly, Marcus didn't come from a background of wealth. In this show he also shares how he grew up poor in Newark, New Jersey and worked until his 50s before he reached his big breakthrough. He also offers insight into his personal ethical code—the one that made sure that, when he did find success, he was going to share it with others, especially the people who'd helped him succeed.
Want to hear another inspiring story about people doing amazing work with those who have Intellectual or Developmental Disabilities?
Then you don't want to miss our episode on Bitty and Beau's Coffee Shop the fastest growing—and most inspiring—coffee shop in the Carolinas. The staff at Bitty and Beau's all have some form of IDD. For many, it's their first job. And based on how the coffee shop to is doing, they are crushing it. There were lines out the door and down the street at their first location in Wilmington, North Carolina, forcing Bitty and Beau's to move to a much larger building where demand remains high. They're already expanding to a second location Charleston. But this isn't about business success. It's about a coffee shop that gave people a chance, and that serves up joy every day.