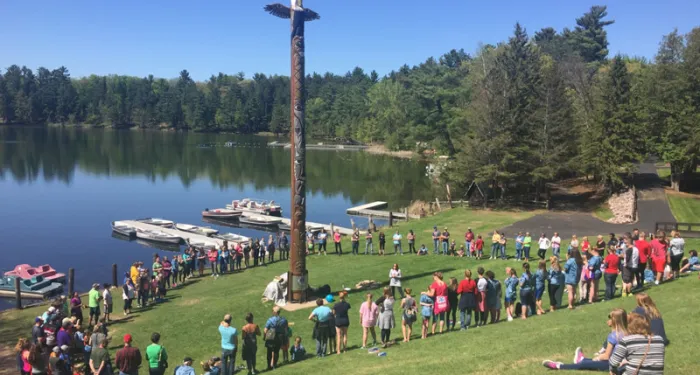 Jul 31 | 2018 | Season 3/Episode 16
Camp HOPE
Hope Lives on a Lake in Wisconsin
How do you overcome tragedy? At Camp HOPE, a retreat for children and adults grieving the death of a loved one, the answer is: By lifting each other up.
Description
More Information
There's an old saying that "time heals all wounds." In this episode, you'll discover a salve that might be even more powerful: Shared experience.
You'll find proof at Camp HOPE in Wisconsin. It's a retreat for kids and adults dealing with the death of a loved one. Organizers offer the camp for free, and families travel from throughout the state and across the Midwest to attend.
There are many camps available to help kids who are grieving, but one of the things that makes Camp HOPE unique is that 90% of the camp's counselors and volunteers have also lost a close family member or friend.
As a result, kids who may be having a hard time processing the passing of someone they love, or who no longer feel like they can relate to friends and classmates, arrive at the camp and find a community of people who "get it."
This episode is a reminder that life is precious. And that when you help someone through hard times, you form bonds that last a lifetime.