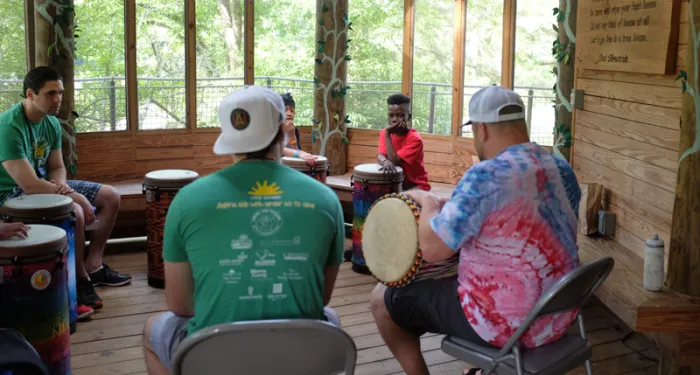 Aug 15 | 2017 | Season 2/Episode 12
Camp Sunshine
The Camp Where Kids with Cancer Enjoy Being Kids
Be inspired and learn powerful life lessons from a camp that provides support and great memories for kids with cancer and their families.
Cancer and fun aren't two words that normally go together. And for children with cancer, a diagnosis seems to rapidly speed up the aging process. One day you have no worries, and the next day you're fighting cancer. But for Camp Sunshine, one thing doesn't change: a kid is still a kid. And they should have just as must joy in their lives as any other child.
The story of Camp Sunshine is one of hope, but also of inspiration and the will to make lives better, even in bad situations.
Camp Sunshine provides retreats combining respite, recreation and support, while enabling hope and promoting joy, for children with life-threatening illnesses and their families through the various stages of a child's illness.