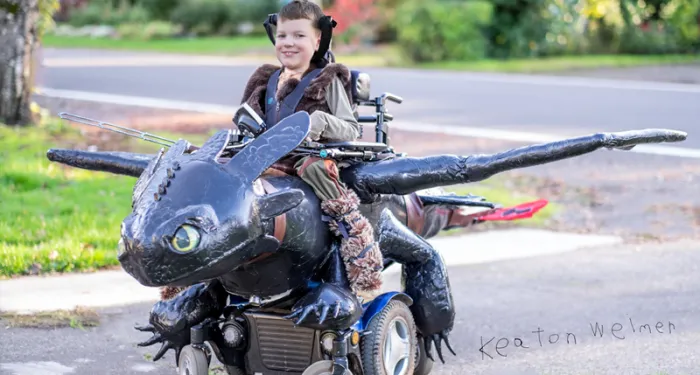 Oct 25 | 2016 | Season 1/Episode 7
Erich Grey Litof
Magic Wheelchair
What happens when you email a legendary special effects school and ask for some advice on a Halloween costume? Well, in the case of this nonprofit's story, Hollywood magic ensues, families are forever transformed — and Halloween will never be the same.
Magic Wheelchair is a nonprofit that makes epic costumes for children in wheelchairs. They strive to put a smile on the face of every kid in a wheelchair by creating awesomeness with their hands and the children's' imaginations.

Did you like this story? Then sign up for our newsletter for more. It's a weekly dose of inspiration delivered directly to your inbox.