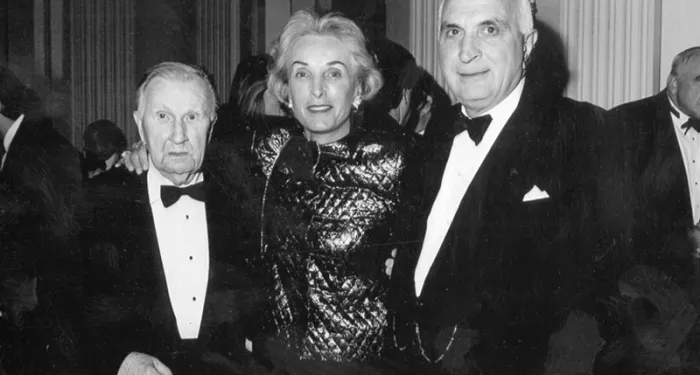 May 15 | 2018 | Season 3/Episode 10
Ken Langone
The Generosity of Time
Langone came from nothing to become a founder of The Home Depot, but never forgot his roots. He's given staggering sums, but says his money isn't truly charity. Discover a refreshing outlook that proves you don't need riches in order to give richly.
There's an old saying that money is like horse manure:

If it piles up, it smells. But if you spread it around, it grows things.
"I think that's pretty much Elaine's and my philosophy," says Ken Langone.
Ken is an investor and entrepreneur. He's known for launching public companies like Ross Perot's Electronic Data Systems and The Home Depot. Walk around New York City and you'll see Ken's name on impressive buildings, like New York University's Medical Center.
Make no bones about it: Ken's seen a lot of success. But each time his wealth increased, so did what he gave back. And while he and his wife, Elaine, have given enormous gifts — some in the hundreds of millions of dollars — he says there's something even more generous that you or anyone can give: Time.
"Charity is more than giving money," Ken says. "Charity is giving of yourself."
In this episode, Ken shares why he's so compelled to give back. You'll hear how he came from a poor upbringing to become so wildly successful, overcoming multiple setbacks. And you'll see why you don't need to have riches in order to give richly.
Want to learn more about Ken's story? Then check out his book I Love Capitalism! An American Story. In it, Ken takes you from his childhood growing up poor on Long Island to becoming one of the world's most successful businessmen. You'll get a whole lot more about Ken, his upbringing, and his philosophies about business and life.