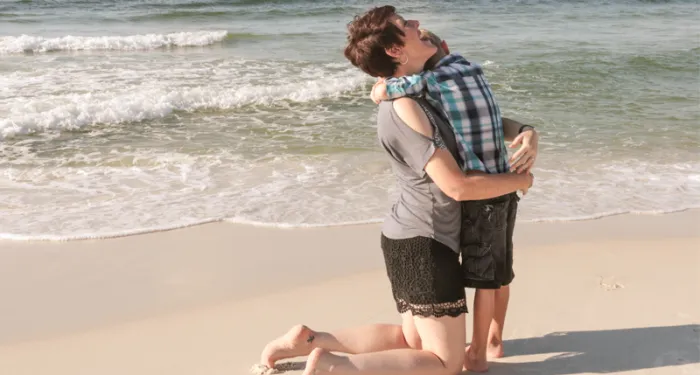 Feb 27 | 2018 | Season 3/Episode 4
Little Pink Houses
A New Approach to Coping with Cancer
A 39-year-old woman gets diagnosed with breast cancer, then makes a decision that not only helps her survive — it changes the lives of hundreds of other patients and their families.
There is nothing uplifting about cancer, but there is something incredible in the way some people respond to it.

In this episode, you'll meet Jeanine Patten-Coble, a 39-year-old wife and mother who goes to bed normally one night but discovers cancer when she wakes up the next morning. She's blindsided by the diagnosis — as most women are. More than 80 percent of breast cancer patients have no family history of the condition.
Like all cancer patients, Jeanine faces a tough road ahead. But she and her family make a decision — and then an incredible discovery — that helps her not only survive but build something incredible: Little Pink Houses of Hope. It's an organization that's helped hundreds of other families find strength in their own cancer battle through a unique approach to coping.
Along the way, you'll get to know Kristina Cooke, a "kick*ss cancer survivor" who's been beating the odds for 7 years and counting. You'll also hear what it's like to spend a week surrounded by cancer patients and their families — which will defy your every expectation.
"People think that when you go away on a trip with a bunch of cancer patients that you all sit around a bonfire and sing kumbaya and cry all the time," Katrina says. "That's completely opposite from what it actually is. It is fun. It's liberating and it's fun."
Get ready for a getaway that's about much more than just crystal blue oceans and white sandy beaches. It's about strength, courage, joy and hope.