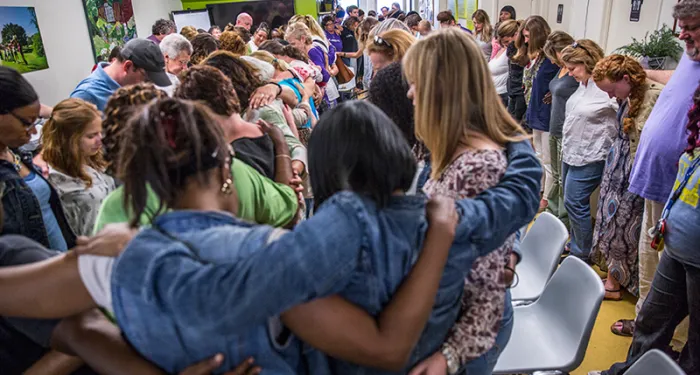 Aug 1 | 2017 | Season 2/Episode 11
Becca Stevens
Thistle Farms
For many women with a history of sex trafficking, prostitution or addiction, hope can be hard to find. But Thistle Farms is using love to help empower, reinvent, and employ women around the world.
Thistle Farms was created to heal, empower, and employ women survivors of trafficking, prostitution, and addiction. They do this by providing safe and supportive housing, the opportunity for economic independence, and a strong community of advocates and partners.
For 20 years, Thistle Farms' use of a "love heals" approach led to a profound change in the lives of women survivors, customers, and the communities in which we live together. Last year, customers and donors helped make the following possible:
59 women survivors employed by Thistle Farms, earning over $1 million a year in salary and wages
9,215 nights of safe, supportive housing provided to women recovering from life on the streets
14,100 hours of counseling and therapy for survivors, ensuring their physical and mental well-being
40 organizations across the country replicated our housing model, currently offering 185 beds for women seeking sanctuary from the streets
24 shared trade partnerships around the globe, supporting the economic freedom of more than 1,700 women
Thistle Farms was created by Becca Stevens. After experiencing the death of her father and subsequent child abuse when she was 5, Becca longed to open a sanctuary for survivors offering a loving community. In 1997, five women who had experienced trafficking, violence, and addiction were welcomed home.
Twenty years later, the organization continues to welcome women with free residence hat provide housing, medical care, therapy and education for two years. Residents and graduates earn income through one of four social enterprises. The Global Market of Thistle Farms helps employ more than 1,800 women worldwide, and the national network has more than 40 sister communities.