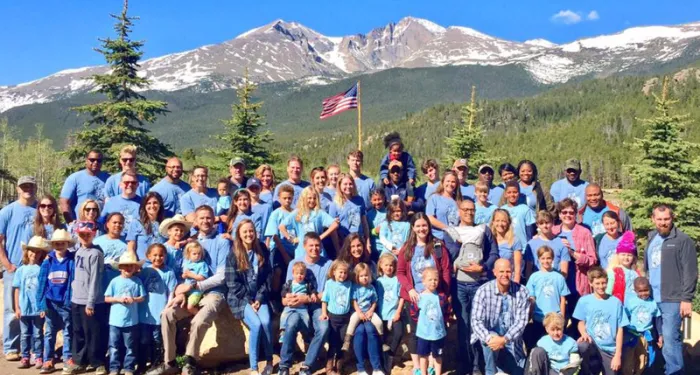 Dec 4 | 2017 | Season 2/Episode 20
Danny Wuerffel
Desire Street Ministries
Heisman winner Danny Wuerffel faced Hurricane Katrina and a deadly disease. Now he's helping people in inner cities throughout the South.
Fame. Fortune. And the adoration of millions. Those are the things Danny Wuerffel left behind when he walked away from sports and into a life of serving others.
Today you'll find the former Heisman Trophy winner and NFL quarterback at Desire Street Ministries, where he's helping inner city communities across the southern U.S. break the cycle of poverty, drugs and violence
In this episode, you'll hear about Wuerffel growing up as the son of a military chaplain, and how that shaped his worldview—and led him to end up in lots of surprising locations.
He'll take you behind the scenes of his Heisman Trophy award-winning night, and tell you what really happened after he received his award. And you'll hear how volunteer work at his first NFL stop—New Orleans—led him to both the job he's doing today, and the love of his life.
Tune in and you'll also hear about the night Hurricane Katrina destroyed Wuerffel's family home and the life-changing insight he discovered amongst the wreckage. You'll also learn about Danny's brush with a potentially deadly disease.
But don't worry, it's not all about scary storms and overcoming awful sickness. The energetic Wuerffel delivers plenty of smiles when he takes you back to his days at University of Florida, complete with some one-of-a-kind anecdotes about his one-of-a-kind coach, Steve Spurrier.
Want to hear another incredible people doing something totally unexpected to help the underprivileged? Then you won't want to miss our shows on Homeboy Industries and The Lift Garage.
In the first, you'll get to meet Father Greg Boyle, a priest who went into one of the most dangerous neighborhoods in South Central Los Angeles, came face-to-face with rival gang members, and…convinced them to start a bakery together (?!?). The story gets even better from there.
Over at the Lift Garage, meanwhile, you'll hear from Cathy Heying. She got so fed up at price gouging by car repair places against poor customers that she decided to become a mechanic—and now her shop is saving people millions of dollars.
Tune in to the Homeboy Industries episode HERE and the Lift Garage HERE.
Did you like this story? Then sign up for our newsletter. It's a bi-weekly dose of inspiration delivered directly to your inbox.