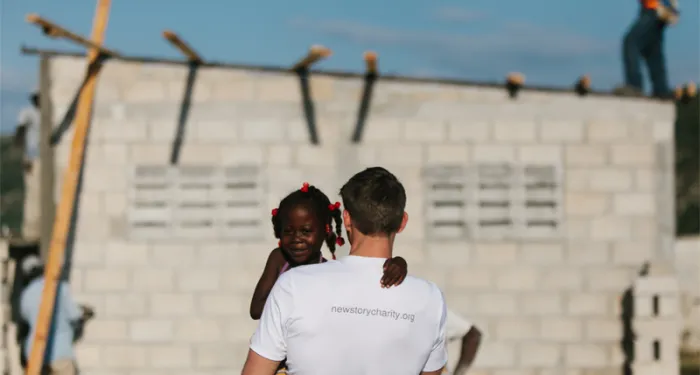 Apr 10 | 2018 | Season 3/Epsiode 7
Brett Hagle
Can 3D Printing Solve the World's Housing Crisis?
Millions of people have seen the incredible 3D printer capable of building a 700-square foot house in 24 hours. Not as many know the equally incredible story of Brett Hagler and New Story, the people behind that machine — and who plan on using it to build communities worldwide.
Sometimes a problem has been so big, for so long, that many people start to think, "That's just the way it is."

Brett Hagler is not one of those people.
Brett is the founder of New Story, a young charity — founded in late 2014 — that has already built hundreds of homes in Haiti and El Salvador. And if Hagler has his way, that total will hockey stick upwards in the next few years with some incredible new technology.
You may have seen video of New Story's 3D printed house after it made its debut at the 2018 South by Southwest (SXSW) festival. If not, you can see the machine at work in the video above.
In this episode, you'll hear the story of how this cutting edge approach to homebuilding came to be — and learn more about where the first 3D printed houses will be.
What might be equally impressive, however, is the remarkable transformation that led Brett to be where he is today. This show will take you on his journey of personal growth.
You'll hear how Brett went from being someone he describes as "brainwashed" by "selfish ambition" to becoming the leader of a nonprofit building communities throughout the developing world.
You'll also see how New Story is using an approach inspired by Silicon Valley startup culture to tackle the global housing crisis in a unique and innovative way.
Let's Celebrate: A change of heart. Sometimes the strangest things can cause us to make a change for the better. In this episode, you'll hear about how one simple conversation over lunch had a profound impact on Brett. A few simple words led him to think about life in a totally different way