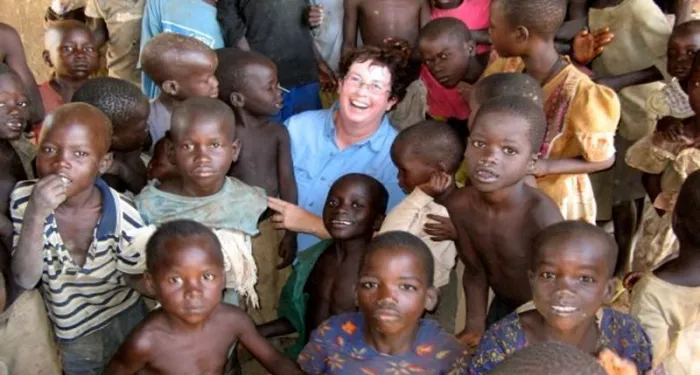 Apr 24 | 2018 | Season 3/Episode 7
Liz Shropshire
Teacher Discovers Surprising Path to Peace
The daughter of a Vietnam war vet who can't shake the memories of her childhood becomes a music teacher, but then hears a new calling — help refugee children — and gives up everything to follow it.
What would it take for someone to convince you that you're worth more dead than alive?

The question seems insane, and yet around the world, that's exactly what's happening: Extremists capitalize on misery or anger to turn people violent. Even children. Especially children, because they are the most impressionable — and most vulnerable.
Liz Shropshire knows this all too well. She's seen it firsthand in war-torn nations from Northern Europe to Central Africa. But in her journeys, she's also seen the solution — one that can stop extremism in its ugly tracks. Or rather, she heard it — and she's spreading that song wherever she can take it.
In this episode you'll meet Shropshire, a woman whose organization brings music to refugee camps in four locations across the globe. But if you think music should be a second- or third-tier concern for people who've literally had to flee for their lives, think again. Shropshire's lessons don't just teach kids how to play pretty songs — they create powerful personal transformation, and help young people who've seen so much tragedy rediscover joy and peace.
Join Shropshire on a journey that will take you around the world and show you that hope and happiness are possible even in the face of the greatest challenges.