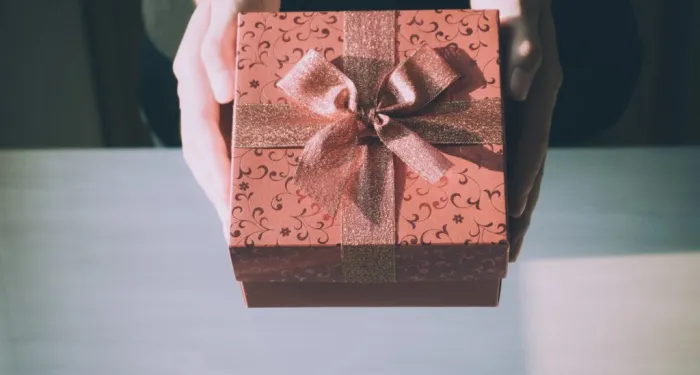 Dec 3 | 2021
Watch 90 Seconds of Christmas Magic
The holiday season brings with it many wonderful traditions. 
Some people put up lights, decorations, or Advent calendars. Others make an event out of Black Friday shopping. If you're really organized, perhaps you've already started wrapping presents. (Hats off to you if so.) 
Other traditions are more peculiar and personal. For example, my sister always watches "It's a Wonderful Life" on Thanksgiving day. I too turn to a video each year during the holidays — albeit a much shorter one. 
The Best Christmas Ad Ever? 
My tradition since 2011 is to watch this 90-second advertisement. 
The video comes from John Lewis, a retailer in the UK. They're now famous for their holiday ads. Each year, the release of the new Christmas spot draws a mountain of media attention, followed by reactions and comparisons. But their fame started with that 2011 ad, titled "The Long Wait."  
"This was the film that cemented the department store's reputation as the best Christmas advertiser,"  UK paper The Sun wrote. The Guardian adds that 2011 "was the year that John Lewis confirmed its place in the advertising hall of fame."
In my opinion, they have never topped this ad. It is the perfect holiday message, wrapped in a short, but brilliant story.
An Instantly Recognizable Truth
Look, I'm as cynical about advertising as the next person. Ads are inherently manipulative, and "The Long Wait" contains time-tested elements of manipulation: A young child, Christmas presents, and sweet music, and so on. 
But what makes this ad different is the ending. It still surprises me even though I've seen it dozens of times. 
And it's the best kind of surprise, because it lands on an instantly recognizable truth that often gets obscured in predictable sentiments: It truly is more fun, rewarding and blessed to give than to receive. 
Any reminder of that fact is good. Anything that reminds us in such a brilliant, delightful and lasting way is a gift. 
Take a minute and a half and watch "The Long Wait." The message will put you in the right mood. And it goes to the heart of the Christmas season. 
If there's another great ad or short video that you think captures the holidays, I'd love to see it. 
Send it our way on Twitter. You'll find me @FrankBlake there, and our show @CrazyGoodTurns.