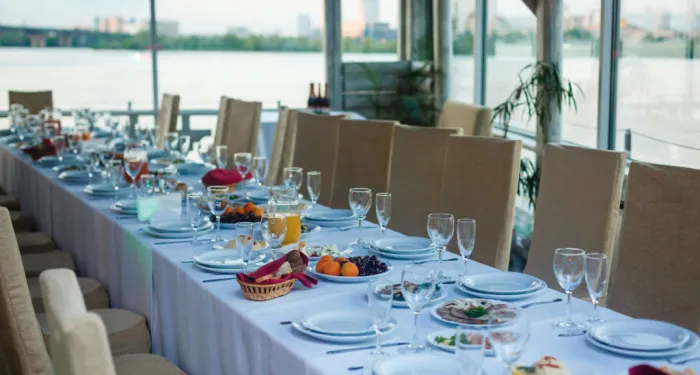 Dec 21 | 2021
To The Woman Who Shrank The CEO: Thank You
I'd like to share with you a letter I recently received. The message made me realize some things I hadn't thought of before.
The note came from a listener named James VanWormer. After hearing our November episode, James reached out and wrote (paraphrased)…
There are so many crazy good turns that go unknown, and I believe that adds to society's negativity. If more people saw how common kind acts really are, they might be moved to perform kindnesses of their own - or at least be aware and feel gratitude. I think a good addition to the podcast would be to read examples of gratitude from people who were on the receiving end of a kind deed from someone who expected nothing in return.
James then went on to share his own story of a kindness he'd received from anonymous persons in our December episode. (You can hear it at 2:06 in that show.)
His note led me to reflect on kindnesses that I'd witnessed throughout my life. The first thing that came to mind was a bit odd, in that it wasn't an act that a person did. It was the way the person handled herself.
That Time a Dinner Made Me Shrink
I was early on in my time as CEO of The Home Depot when I started having dinner with hourly associates. I'd fly around the country, visit a store, and meet the people who worked there.
At one of the first dinners, I sat next to a woman who was about my age at the time, mid-50's. We were having a nice conversation. I complained a little bit about a backache I was having.
Now, mind you, it wasn't really that bad. I was just making conversation. And in any case, I'd flown in on a company plane. I had nothing to complain about. But there I was, talking about my whinging back.
And she said: "Yes, I've had back problems too."
I asked what they were.
She said she'd fractured her spine awhile back. She'd been constrained to a wheelchair for a while. And that made it very difficult to work in the store, being in a wheelchair.
As she's speaking, I'm sympathizing with her about the pain she'd been in and her having to work through it. All the while, I'm feeling smaller and smaller for my little complaint.
And then she added: "But that wasn't the hardest part of it."
The hardest part, she said, is when she goes home and takes care of her developmentally disabled son.
He's 12 years old, she said. It's very difficult bathing him. And it was exceptionally difficult to do from a wheelchair. "And frankly," she said, "it still continues to hurt my back."
I felt even smaller listening to that.
But she said it so matter-of-factly. She wasn't complaining. It was her life. She spoke with joy. It's hard to capture how she had such a positive attitude.
True 'Holy Cow' Stories
The experience of listening to her was both deeply humbling and deeply inspiring. Two things happened immediately.
First, I committed to doing dinners with associates as often as possible. I aimed for once a week.
Conversations at the dinners were a reaffirming experience of the American dream. People from all kinds of backgrounds, facing challenging obstacles and doing so with a great attitude.
Like the woman from China who taught herself English by hand-writing every product SKU in the store. Or the mother who came into the store every day with such enthusiasm because her dream was to work alongside her developmentally disabled son, and they were able to do so in the aisles of Home Depot.
These are true "holy cow" stories, and they are happening every day.
Second, I asked myself: How do I do this job with honor, and be of help to folks who are in difficult life circumstances?
Leaders tend to think they've gotten where they are through hard work. But the reality is that lots of people work hard every day - without the privilege, pay or prestige of leadership - and do so amid even greater challenges. And they do it all with a great attitude.
Leaders would do well to remind themselves that no matter their path, someone else is working just as hard if not harder. And the responsibility of a leader is to improve the lives of their workers.
A Sacrifice Made Matter-of-Factly
To this day, people all around us are dealing with amazing and difficult things. Anyone who goes home and cares for a disabled child, or a parent who suffers from dementia, is setting an example for all of us to follow.
People carry many burdens without complaint. Those are, in their own senses, Crazy Good Turns.
There was a wonderful line Henry Kissinger gave at the funeral of Senator John McCain. He said of McCain:
"Heroes inspire us by the matter-of-factness of their sacrifice."
There are heroes all around us who do exactly that. The woman who sat with me at dinner so many years ago was one of them.
From that day on, I always kept her example in mind when thinking about work. It reminded me how it's ridiculous for someone like me to ever complain, how others bear greater burdens with such grace, and how we ought to be grateful for their example.
Send a Shout-Out to Share
We'd like to ask you the same question James sent to us:
What's a time when you've been on the receiving end of kindness from a person who expected nothing in return?
Who's done a kind deed for you or for others?
Who deserves to be celebrated?
Share your suggestions here and we may include them in an upcoming episode.