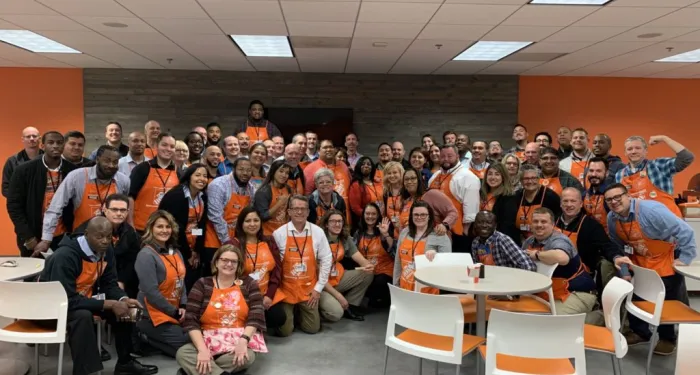 Nov 19 | 2019
A New Theory About Christmas
I'd like to get your thoughts on a new theory I have about the Christmas season.
I suppose the theory isn't totally new, In fact, if I think about it. In fact, one could argue that it's ancient. But this idea came to me through a very modern route, while I was in the studio recording our next episode.
To change your life, change this…
I was speaking with author and artist Austin Kleon, who we'll be featuring in our December podcast.
Many of you know I'm a big fan of Austin's writing, quote him frequently, and have given away his books in our promotions, because that's one small crazy good turn I can do for listeners. (Speaking of which, if you haven't already done so, sign up for your chance to win Kleon's most recent book here.)
One of the difficulties in interviewing Austin is that, as the interviewer, you're tempted to simply repeat his observations and ask him to expound upon them. The result can feel less like an interview and more like a 'greatest hits' compilation. So while I was very tempted to, I did not ask him about this line from his book "Keep Going":
"If you want to change your life, change what you pay attention to."
I believe that the sentence is profoundly true. In fact, I've seen it proven true in business over and over again.
What's bigger than a promotion?
Every month, Giles Bowman, who is a Senior Vice President at Home Depot, sends out a tweet recognizing the newest class of Assistant Store Managers at Home Depot. (See the most recent class in the lead image of this post.) I consistently re-tweet this message, because the moment is a lot more significant than many realize.
It's more than just a promotion. It's a change in perspective.
Moving up to assistant store manager at a company like Home Depot is a major move because…
it's typically a move from hourly pay to a salary
part of the pay is in shares of the company, so a new assistant store manager becomes an owner of the company
but most importantly, the new assistant store manager is expected to lead her or his team.
In short: The job becomes as much about people as it does about technical proficiency.
What they pay attention to needs to change. Their lives change as a result.
Christmas when we're at our best
Just like those promotions Giles tweets about, sometimes life re-orders the things we pay attention to. Sometimes, it's the season that changes our focus.
The Christmas season is about paying attention to the needs of others. At our best, we get well past the needs of friends and family and widen our view to include the needs of our communities. But even at our narrowest, our attention moves beyond just our own wants or needs and instead toward the needs of others. (After all, what is gift-giving other than satisfying the want or need of another person?)
The holiday season reflects the best part of ourselves — because we pay less attention to ourselves.
So if we want to change our lives, we can start by changing what we pay attention to.
'Tis the season,
-Frank