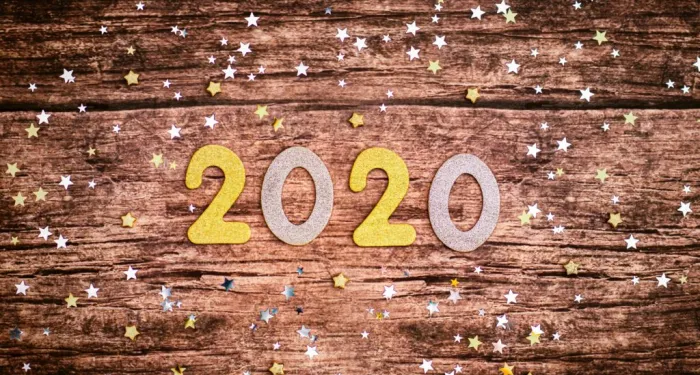 Dec 31 | 2019
What Makes for a 'Happy New Year'?
Welcome to 2020!
A new year — and a new decade — is upon us. And I'm willing to bet you've heard one phrase over and over again during the past few days: "Happy New Year!"
Which makes this the perfect time to pause and ask: What are we really saying when we say that phrase?
Introducing: The happiness expert
Most of us don't give much thought to what "happy" means. But Dr. Laurie Santos does.
Dr. Santos is a professor of psychology and cognitive science at Yale University. She also teaches the most popular course in the school's history, which is titled "Psychology of the Good Life."
The course "delves into several decades of research exploring what makes happy people happy." Santos then helps students think about how to change their habits to be happier within their own lives.
The course was so in-demand that today it's available online, where hundreds of thousands of people have enrolled. (If you want to join in, you can enroll here.)
And in addition to all of this, Dr. Santos has an insightful podcast called "The Happiness Lab," which I highly recommend.
In short: Dr. Santos is someone who has thought in great detail, and with great care, about what the simple phrase "happy" means.
And we are privileged enough that she shares many of her insights in the next episode of Crazy Good Turns.
What really leads to happiness
Santos's findings to date confirm what the audience of Crazy Good Turns already knows:
A critical source of happiness is being kind or generous to others.
"When you dig into the research, you find that happy people are 'other' oriented," Santos shared with us. "They give more to charity. They tend to volunteer more. And you can see this correlation again and again — across incomes, across countries, and so on."
Basically, the things that actually make people happy often differ from the things that we think will make us happy, like receiving accolades or getting nice stuff.
I won't spoil the conversation with Dr. Santos by sharing more. It's worth hearing her findings, in her own words.
It is interesting, however, that this episode with her bridges two seasons of Crazy Good Turns. Her appearance marks the end of our fourth season and the beginning of the fifth. The conversation with her led me to reflect back upon the energy, fulfillment, and excitement that our guests over the past year have found in helping others. You can hear it in their voices.
I hadn't thought of our Crazy Good Turns episodes as places to find lessons in happiness until my discussion with Dr. Santos. But now I do. Exactly how our guests find happiness varies from person to person. But the overarching themes hold true.
As I so often do, I think back to Jordan Kassalow's book, Dare to Matter. Kassalow was a guest during our fourth season. And a line in his book provides a wonderful summary of the complex topic of happiness:
"Happiness can be defined as the certainty of being needed in the world."
My wish for you is that you may find that certainty in the year ahead. Tune in to our interview with Dr. Santos on January 6 for more insights about happiness.
Have a Crazy Good Happy New Year!
-Frank