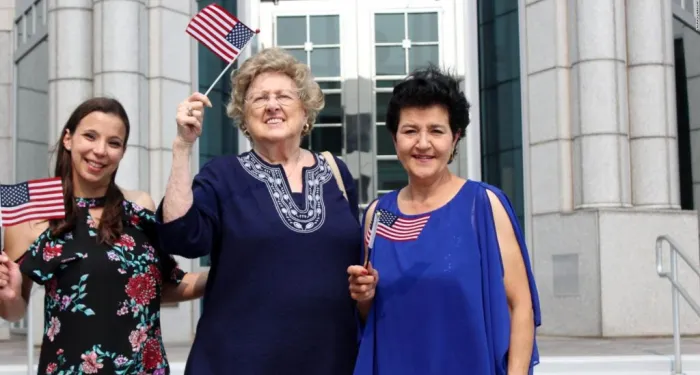 Oct 1 | 2019
Proof it's Never Too Late to Make a Difference
Later this month, a remarkable woman will walk across a stage in New York and accept a prestigious award.
When she does, the world will see just how powerful of an impact a person can have at any age.
If you've ever felt like your chance to have an impact on the world has passed you by, her story is something you should hear.
The Honoree Is…
Her name is Florence Phillips. On October 16, the Manhattan Institute — a major 'think tank' in New York — will grant her one of their "Civil Society Awards."
Many who've accepted this prize she'll receive are quite famous. For example, author and New York Times columnist David Brooks is another of the awardees to be honored that same evening.
Phillips is not so famous — although that's changing. CNN profiled her recently, and she'll be featured on the next episode of our podcast.
A major part of her story is that she started down the path of doing crazy good turns for others at the age of 54.
That's when Florence left her career as a hotel manager and became a volunteer for the Peace Corps. She served around the world, from Guatemala to Kenya.
But the work for which she's the most well known didn't start until Florence turned 73 years old.
How a Crazy Good Deed Grows
That's when she launched the nonprofit English as a Second Language (ESL) In-Home Program of Nevada. The group teaches English to low- and moderate-income families — at no cost.
Florence started by helping just one family. In the 15 years since her program has grown to serve more than 6,000 families across her state.
"Some [people] are now enrolling in higher education. Many have started their own businesses," Florence told me during an interview.
"These parents are now helping their children with homework and other school activities, because they have the language to communicate with their children's teachers and medical personnel, without expensive interpreters."
A Timeless Reminder of What Matters Most
While Florence's age may be the 'hook' to the story, I think that when you listen to the podcast, what will strike you is her modesty and matter-of-factness.
Towards the end of our interview, I asked her what one lesson she would like to teach people.
At first I thought she hadn't heard me, because her answer felt so operational.
"The first thing I teach people is how to identify themselves," Florence said.
But on reflection, that is far more than an operational answer.
The first thing we all need to learn is how to identify ourselves. Who are we? What do we do? These form the foundation we build upon throughout our lives.
The award Florence will get this month - a Civil Society Award - is a perfect reflection of her identity. She is someone whose manner and life foster a civil society.
And the emphasis here is on "civil." The word has two meanings: 1) of ordinary citizens and their concerns, and 2) courteous and polite.
It takes work, commitment, vision and care to keep our society civil — and remind all of us of our shared values of kindness and respect.
We can never express enough thanks and appreciation to those who protect and grow the civility of our society.
-Frank
Image courtesy CNN