Let's Celebrate People Who Do Amazing Things For Others
Latest Podcast
Latest Blog
$50 Thank You Award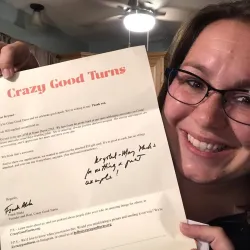 Frank Blake Announcing a New $50 Thank You Campaign
We're bringing back a recognition program where you can send a Thank You with a $50 Gift Card to someone you feel deserves to be celebrated. Learn More.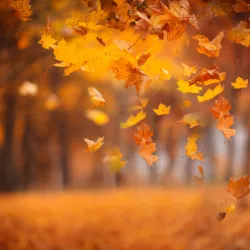 April 04, 2022
A Great Question to Ask Ourselves
The right question can be as powerful as the answer it provokes. Often moreso. I mentally collect what I consider great questions, which I use for reflection or to spark...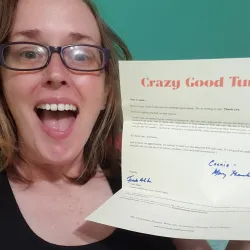 Send a $50 Thank You Gift - On Us!
Anyone who's done anything kind for you, or your community, is eligible. No cost or commitment. Send your thank you today!
As Seen On
WHAT YOU'LL FIND HERE
Celebrate those who give and serve. Find more good in the world. Lead a more generous life.
Welcome to Crazy Good Turns. We explore the meaning of generosity and gratitude, and highlight inspiring ways people bring them to life.
We believe recognition creates a virtuous cycle, where good deeds are seen, highlighted and spread.
Our podcasts feature conversations with people who take the thought of helping someone else and turn it into action. Guests include leaders from all walks of life, as well as authors, doctors, entrepreneurs, creative minds, and everyday people trying to do good.
We provide gifts for our audience, including thought-provoking books. Our newsletter offers meditations on acts of kindness and giving.
Discover why the time you spend thinking and learning about generosity is some of the best time you'll spend.